Some of Our Client Testimonials

We were extremely fortunate to find Dominic of Tech Inspections Limited and the continuing support and knowledge has been a great asset to the company. I cannot recommend him highly enough.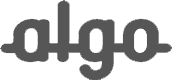 Welding Procedures and Welder Approvals & Training
Our company provides a comprehensive and professional range of services to clients with or without welding experience. Our welding inspections are carried out in strict accordance with written, or agreed practices, or specifications.
Welds hold the majority of structures in the world together, and not every process of manufacturing has the innumerable variables that welding has. A slight crack or improperly executed weld procedure can be catastrophic. It is so important that you consider the real value of having a certified welding inspector before you start any welding project. After all, it could be crucial to your success, before you even strike the first arc.